Promoting Your Products Internationally
We can help promote your products into new international Markets
Talk to us today!
Making International Payments?
Goodadas International Payments Service will Save you Money.
Find Out More!
Shandong Tianhai New Material Engineering Co., Ltd.
Seller Contact
Name:
Betty Wang
Telephone Number:
86-531-67895178
Mobile Number:
86-131-53147202
Fax Number:
86-531-88596016
Contact Seller
Quality Control Inspector Details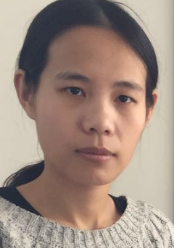 Company Contact Details
Shandong Tianhai New Material Engineering Co., Ltd.
Diaozhen Chemical Industrial,,Park Of Zhangqiu Jinan City,,Shandong Province, China
China
Website:
www.sdthjt.com
We want Freight Companies from Your Area?
Goodada is seeking to develop partnerships with Freight Companies. Generate new revenue when we connect you with 475,000 products and over 18,000 sellers through your own Personalised "Sourcing Platform"
Contact us today to discuss.
Order an Inspection in over 75 Countries
Goodada offers Quality Control Inspections in across Europe, Asia, South America and North Africa.
Visit our Dedicated Inspection Website Today.
We carry out inspection in Egypt-Turkey-China-Vietnam-Thailand-Indonesia-Cambodia-Malaysia-Korea-Sudan-Brazil-Bulgaria-Germany-Netherlands-Mexico-UK-Colombia-France-Portugal-Spain and many more...
China Supply Chain Problems?
TCI China provides the comprehensive China supply chain solutions,
legal advice, manufacturing and quality control inspection services
Contact us Today, For a Free Consultation